Company profile
Huntway---One of the Most Professional LED fluorescent tubes Manufacturer in China. Located in most powerful economic zone Shenzhen, Guangdong province . During the past years, Huntway developed, innovated and learned widely from others' strong points with international outlook; Moreover, Shenzhen Huntway Electrnics is dedicated to create high quality of led tubes of the world with professional and dedicated development and researched team, the latest international mechanical equipments, exquisite processing workmanship as well as the rigorous quality management system.

Huntway has developed more than 36 categories of led tubes which are its core products, including more than 120 kinds of products. Adopt the power drivers with ST components , one-grade with PFC circuits, high power factor(>0.97). Isolated power supply for safty, CC(constant current). High precision up to ±1% in constant current. High efficiency in EMC design, that ensure the high stable working status .

Huntway adopt the top quantity for material for all parts of led tubes. The PC cover material is imported from Teijin in Japan, which insure the top light transmittance up to 94% from transparent PC cover and 85% from frosted PC cover.

The new tooling is completed with aluminium body. Both stable end-cap and rotated end-cap are made with solid pins, which insure more stable and firmly instalation and longer time in working ages than most of other manufacturers. The best aluminium alloy is adopted for good effect in heat-sinking.

With over 4 years of innovation and development, Huntway has become a modern led tubes manufacturer specialized in researching development and production. Huntway has two production areas with a total area of over 2,500 square meters, an annual output of 300,000 sets of led tubes and led light panel; Huntway has a professional management team, 40% of whom are medium and senior technician; Huntway is highly recognized by the domestic and oversea merchants.
International ideal and quality

The Company has set up the led tubes technological research and development center and learned widely from others' strong points and is dedicated to research the advanced technology and process of the led tubes with famous brands around the world. The advanced and provessional Opto-electronics equipment was introduced to the company by huge amount of money, the Everfine HAAS-2000 SPEKTRON integrating sphere with four axes coordinated is adopted, which is able to complete testing of all the core data at one time, so as to ensure the stability and reliability of the led tubes; the laser processing equipments and professional processing technologies are adopted to process the alloy body and end-caps and other precise components, to ensure that the led tubes are always highly accurate and efficient. At the same time, imported high quality SMT die bonder machine is adopted in high speed and high precision for 3528,3020 Nichar and Epistar SMD LEDs assembly, which enhances the service life of the led tubes greatly. With more than four years of equipment, technology and process modification, we are very confident of the quality for our led tubes sereis products.

Huntway passed the TUV, CE,RoHS, FCC and other international standard certifications.The UL cerfication is under applying for North Amercian countries. Huntway also attaches great importance to requirement of both environment protecting and energy saving from LED tubes, the led tube lights not only meet the requirements of western advanced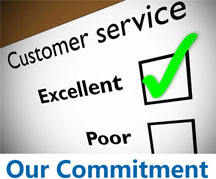 Headquarter:
Add: Floor 5, Building 11, Changfeng Industrial Park, Dongkeng Community,
Gongming Office, Guangming New Area, Shenzhen, Guangdong, China (Mainland)
Tel: +86 755 29422438
Tel:
+86 755 81700236
Tel:
+86 755 27527707
Tel:
+86 755 27543559(16 lines)
Fax:+86 755 29714523
Email:
sales@led-tubes-lights.com
Shanghai Office:
Add: 10/F, Wu Huan Building, 2061 Kongjiang road, Yangpu district, Shanghai, China.
Tel: +86 21 52137146
Fax: +86 21 52137540
Email:
sales08@led-tubes-lights.com
Person contact: Mr. David Chen.
GSM: +86 13817665336
Position: Sales manager